Ampliroll Hooklift Featured Dealer: ELITE EQUIPMENT SOLUTIONS, COMMERCE CITY, COLORADO

Construction, oilfield, recycling, or other industry? Individual, small business or large company? Or perhaps a municipality or a county, state or federal agency?
Whatever type of rig or fleet you're operating in Colorado or nearby states, Elite Equipment Solutions is your reliable source for specialized truck and heavy equipment solutions.
The company's team offers decades of experience in sales, installations, fabrications, and operations. This expertise benefits fleet operators or single truck owners in the contracting, energy, and waste-removal industries as well as the heavy equipment market.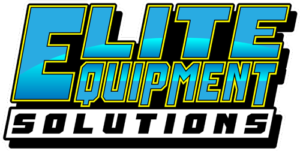 A wide range of truck equipment
Elite Equipment offers unsurpassed knowledge of truck equipment. Clients rely on them for solutions that stand the test of time, including:
Cable roll-offs
Dump bodies
Fuel and lube trucks
Hooklifts
Knuckle boom cranes
Mechanic trucks
Multi-body systems
Tarp systems
Trailers
A single choice in hooklifts
When it comes to hydraulic hook lifts, Elite Equipment recommends an industry leader: Ampliroll.
The equipment company suggests if users are looking for a versatile and efficient way to load and unload from a truck bed, your choice should be an Ampliroll hooklift system. Its hydraulic-powered hook means operators can quickly load a roll-on body onto a truck bed without leaving the cab.
All the driver has to do is back up to a roll-on/off truck body and connect the hook. With the ease of moving a lever in the cab, operators then lift and roll the body onto the chassis. Of course, truck body roll-offs are accomplished with similar ease, efficiency, and safety.
Another plus to Ampliroll-brand hydraulic hooklifts? They can pick up roll-on truck bodies as much as 60 degrees off-center, so time-consuming "perfect" backups aren't a problem.
Whether hauling dumpsters, cranes, cement mixers, or more, drivers can load and unload quickly with an Ampliroll hooklift.
A definite advantage over cable loaders
Unlike Ampliroll hydraulic hooklift systems, cable loaders use a winch-and-cable set-up to pull roll-on bodies onto a truck's chassis.
While one of the most common roll-on systems, cable hoists require the driver to leave the cab to hook up the container or other body. Perhaps this is not much of a challenge on a dry, summer day, but in snow or on rain-slick surfaces, safe footing becomes a concern.
Then, too, cable loaders require the operator to hook up the system and operate the winch outside the cab and next to moving machinery—further increasing the likelihood of accidents.
As for efficiency, drivers can't load a cable rig without lots of space to maneuver the truck for a perfectly straight alignment. That's one more reason why  Ampliroll hooklift winch systems and cable hoists are the choices of not only Elite Equipment but also many truck owners and fleet operators!
One, convenient source for many solutions
Ampliroll appreciates the strong vote of confidence that Elite Equipment Solutions has placed in our brand of hydraulic hook loaders for roll-on/off truck bodies.
Whether it's for truck equipment purchases, rentals, parts, and service, equipment customizations, or more, users can rely on the equipment company's team of experts to help with any challenge.
Visit Elite Equipment Solutions at 8494 Quebec Avenue, Commerce City, CO 80022. Alternatively, call them at 303.287.3835 or send an email to glenn@eliteequipmentltd.com\.
For selection, savings and service, make Ampliroll your first choice in hooklift systems
Ampliroll Hooklift Systems are manufactured by Marrel – the inventor of the dual-pivot hook loader in 1969 and first again in bringing them to users across the U.S. in 1980. Today, Ampliroll is the only supplier in the U.S.A. of premier hook loader systems and associated equipment.
Unlike many others, we also offer a complete selection of truck-mounted accessories and roll-on/off bodies that we can supply as a package with our hook loaders, allowing for single-source acquisition! Select from aerial lifts, cranes, grapple systems, and more. Also choose from cement mixers, dump bodies, flatbeds, septic pumpers, waste containers, water tankers, and other interchangeable bodies. In addition, you can select from our line of high-quality pre-owned hooklift vehicles.