Ampliroll Hooklift Dealer Feature: ENOVEN TRUCK BODY + EQUIPMENT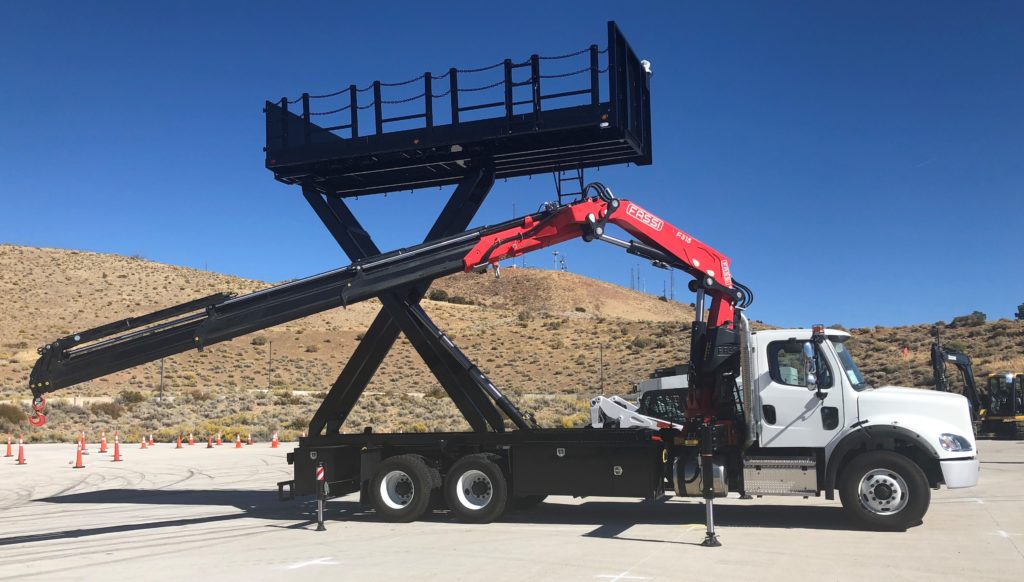 Recognized as California's premier custom truck body builder and full-service truck equipment company, Enoven Truck Body + Equipment traces its roots back for decades. With over 33 years of ongoing success, they have developed the largest most diverse portfolio of products that allows them to provide customers with the most effective, durable product solution for any work condition. The Enoven brand reflects the Company's passion for integrity, quality, innovation, and value while delivering a product that is tailored to its customers' needs.
Offering a complete variety of truck bodies
Enoven meets the needs of contractors, landscapers, municipalities, and other fleet operators with:
• Dump bodies
• Snow and Ice bodies, accessories, and hydraulics
• Flatbed bodies
• Landscape Dump bodies
• Chipper bodies
• Hooklift and Interchangeable body systems
• Service bodies
• Forklift Piggyback bodies
• Lumber bodies
• Traffic Control Cone and Attenuator bodies
• Water Truck bodies
• Fuel and Lube bodies
• Refuse and Grapple bodies
• Cable Loader Roll-Off systems
• Septic bodies
• Municipal bodies
• Trailers
Providing a full array of truck accessories
Fleet managers or single-rig owners will find just about any truck accessory they need at Enoven or at their sister company UpTruck Fleet Center:
• Cranes
• Hydraulics
• Liftgates
• Snow and Ice Equipment
• Truck Equipment Parts and Accessories
Trusting an industry leader: Ampliroll Hooklifts
Focused on performance, durability, and value, Enoven specifies Ampliroll Hydraulic Hooklifts when fleet operators demand the flexibility and economy that roll-on/off truck bodies bring to any operation.
By equipping a cab-and-chassis with an Ampliroll hook loader, they can roll on and roll off as many different truck bodies as needed to support their operation.
Ampliroll Hydraulic Hooklifts are:
• Efficient: Because operators don't need to leave the cab to attach or detach cables as with other roll-on/off systems, they save can time and deliver more loads.
• Preferred: Drivers operate controls in the cab and away from moving machinery and off of slick road surfaces—making Ampliroll the choice of owners who are concerned with worker's compensation claims.
• Cost-effective: Fleet managers gain full or near-full utilization of Ampliroll-equipped rigs mated various truck bodies. Compare this to dedicated rigs that sometimes idle sit for hours, days or even weeks in between jobs.
• Capable: No job is too small—or too big—for Ampliroll-brand hook loaders. Lifting capacities range from 6,600 lbs. to 60,000 lbs.
The bottom line? Hydraulic hooklifts from Ampliroll are designed to pick up, dump, transport and unload your truck bodies and containers safer and faster. That means greater efficient and potential larger profits for you!
Serving the west from 5 locations
Ampliroll appreciates the strong vote of confidence that Enoven Truck Body + Equipment has placed in our brand of hydraulic hook loaders for roll-on/off truck bodies.
For custom truck bodies, accessories and repairs, visit any of their four locations in California or others in Oregon and Texas:
W. Sacramento, California
2904 Duluth Street
W. Sacramento, CA 95691
888-640-8667
916-372-9692
Redding, California
5125 Caterpillar Road
Redding, CA 96003
888-640-8667
530-605-4198
Sacramento, California
UpTruck Fleet Center
6097 Power Inn Road
Sacramento, CA 95824
888-585-0150
916-318-7005
Bakersfield, California
5709 Gusher Court
Bakersfield, CA 93308
888-640-8667
Klamath Falls, Oregon
7343 S. 6th Street
Klamath Falls, OR 97603
800-892-5348
541-882-7799
Schertz, Texas
RollTechs Specialty Vehicles
7451 FM 3009
Schertz, TX 78154
888-640-8667
210-651-5700
For selection, savings and service, make Ampliroll your first choice in hooklift systems
Ampliroll Hooklift Systems are manufactured by Marrel – the inventor of the dual-pivot hook loader in 1969 and first again in bringing them to users across the U.S. in 1980. Today, Ampliroll is the only supplier in the U.S.A. of premier hook loader systems and associated equipment.
Unlike many others, we also offer a complete selection of truck-mounted accessories and roll-on/off bodies that we can supply as a package with our hook loaders, allowing for single-source acquisition! Select from aerial lifts, cranes, grapple systems and more. Also choose from cement mixers, dump bodies, flatbeds, septic pumpers, waste containers, water tankers and other interchangeable bodies. In addition, you can select from our line of high-quality pre-owned hooklift vehicles.