Spotlight on Transport Equipment of Albany, Georgia: Providing the Southeast with quality truck bodies and more, including hooklifts.
No one in the Southeastern U.S. knows truck bodies — or customer service — better than Transport Equipment.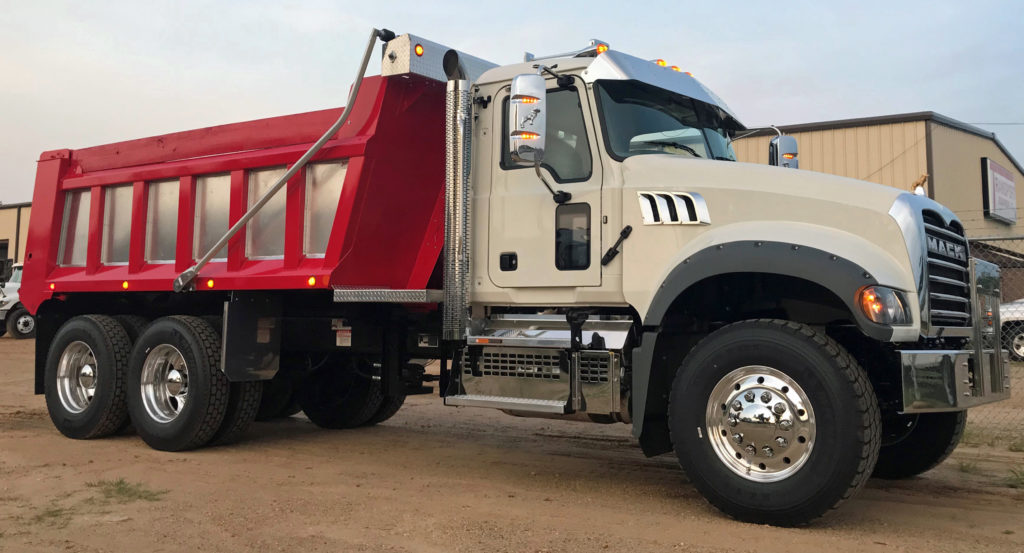 For more than 30 years, the company has met the needs of companies, municipalities and others in Georgia and surrounding states with quality truck bodies, equipment, parts and service.
Transport Equipment custom builds flatbed bodies and flatbed dump bodies onsite in their manufacturing facility. They distribute and install the top brands of dump bodies. Truckers also rely on them for van, refrigeration and service bodies from America's leading manufacturers.
Recognized throughout the Southeast for crane purchases, installations and service, the company is also a leader in the region for cranes and crane bodies.
Given Transport Equipment's focus on quality and customer satisfaction, it's no surprise their choice in hydraulic hook loaders is Ampliroll: "Let our experienced staff upfit your next chassis!"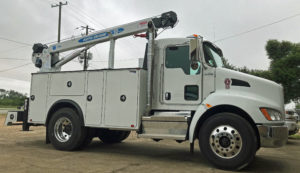 With Ampliroll Hooklifts, the company provides customers with flexibility and value. A single Ampliroll hook loader fitted to chassis-and-cab can roll on and off any number of different truck bodies. In a single day, throughout a workweek or by the season, an operator can employ a dump body, container, flatbed, tanker or any of many options. If there's a truck body you need, you can likely load it on (and off) an Ampliroll!
Truck body loading and unloading with an Ampliroll hooklift is accomplished much faster than with cable-hoist alternatives. It takes just a minute or two. Operator risks are reduced, too. Drivers never leaves their seats. With hook loaders from Ampliroll, they operate the controls from the safety of the cab — not next to moving machinery as with cable pullers; their controls are mounted outdoors and alongside the chassis.
Fleet owners appreciate this efficiency, safety and comfort of Ampliroll Hooklifts — and so do drivers! In the case of Transport Equipment's customers, exposure to the Southeast's summer heat and humidity is reduced, as is their need to hook and unhook heavy cables on rain-slick or muddy surfaces.
There's more to be said in favor of Ampliroll Hooklifts that are distributed, installed and serviced by Transport Equipment. Fleet operators gain greater utilization of their trucks. And with one rig often doing the work of several, an owner's need to purchase, license and insure a large-size fleet is reduced.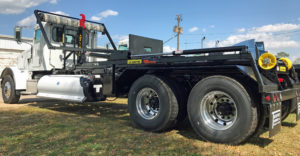 Of course, similar efficiencies of Ampliroll Hooklifts can be applied to drivers. With an Ampliroll hook loader, fleet owners don't need to hire, train and insure as many operators. That's a big plus in this era when qualified drivers are hard to find.
Because more roll-on/off truck containers can be handled in a shorter amount of time compared to cable hoists, it's no wonder why Ampliroll-brand hook loaders are a go-to solution for agriculture, construction, demolition, recycling, waste removal, and so many other users.
For truck bodies, hooklifts and more, check out all that Transport Equipment offers.
Serving the Southeast for over three decades, the company covers all truck equipment needs with one of the most comprehensive product lines in the country. Located in Albany, Georgia on U.S. Highway 82 just 35 miles west of I-75, be sure to visit or call if you need truck bodies, equipment or service.
For selection, savings and service, make Ampliroll your first choice in hydraulic hooklift systems.
Ampliroll Hooklift Systems are manufactured by Marrel – the inventor of the dual-pivot hook loader in 1969 and first again in bringing them to users across the U.S. in 1980. Today, Ampliroll is the only supplier in the U.S.A. of premier hook loader systems and associated equipment.
Unlike many others, we also offer a complete selection of truck-mounted accessories and roll-on/off bodies that we can supply as a package with our hook loaders, allowing for single-source acquisition! Select from aerial lifts, cranes, grapple systems and more. Also choose from cement mixers, dump bodies, flatbeds, septic pumpers, waste containers, water tankers and other interchangeable bodies. In addition, you can select from our line of high-quality pre-owned hooklift vehicles.