Free Pass to The Work Truck Show in Indy on March 5-8: Discover Ampliroll Hooklifts, Roll-On Truck Bodies and more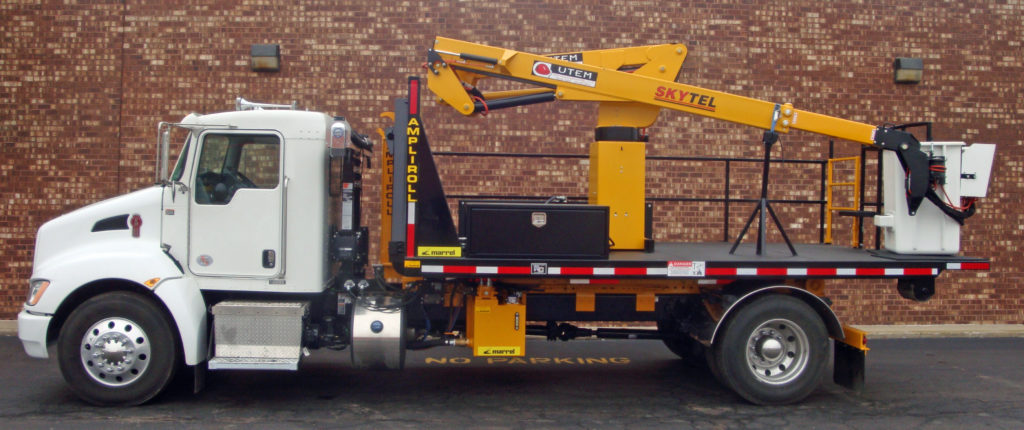 Get your free pass to North America's largest work truck event by clicking on WTS19 Free Pass – Ampliroll.pdf. It's your opportunity to check out the many advantages and latest advancements of Ampliroll Hydraulic Hooklift Systems, Ampliroll Truck Bodies and related equipment.
On March 6–8 at the Indiana Convention Center in Indianapolis, we'll be displaying a rig equipped with an Ampliroll Hooklift AL 100 Series capable of lifting 20,000 lbs. and outfitted with a roll-on/off body featuring a UTEM Skytel Aerial Bucket.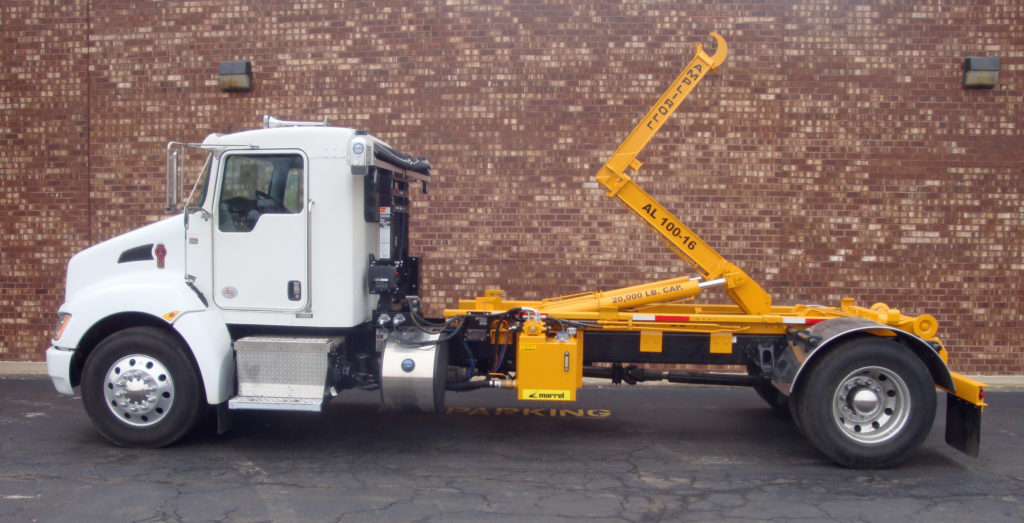 By visiting Ampliroll's Booth #2601 and seeing the vehicle, you'll learn first-hand that our hydraulic hook loaders enable you to:
Load a single chassis with as many different bodies as you need. With an Ampliroll Hooklift, you can roll on a rear-load packer one day, a dumpster the next day, a recycling container the next, and so on.
Save substantially by purchasing a single cab and chassis, equipping it with an Ampliroll Hooklift and gaining 100% utilization from it. Of course, you'll also register and insure just one rig, and employ only one operator. Of course, the savings are multiplied for fleet operators!
Select from a wide line of Ampliroll Truck Bodies. These include roll-on/off chippers, dump boxes, water tankers, septic
pumpers, aerial lifts to 48' working height, cranes and more. No other hook loader competitor matches this. It's an Ampliroll exclusive!
Simplify purchasing and after-sales service when you specify Ampliroll Hooklifts and Ampliroll Truck Bodies as an all-in-one "package." You can even obtain financing at competitive rates through Ampliroll, too!
Reduce the potential for driver injury. Consider that cable loaders stand outside next to moving machinery. Ampliroll Hooklift System operators avoid such risk by working the controls inside the cab.
Pick-up and drop-off truck bodies in a fraction of the time of cable loaders. For many operators such as scrap haulers, an Ampliroll Hooklift System means more loads per shift!

For selection, savings and service, make Ampliroll your first choice in hydraulic hooklift systems.
Ampliroll Hooklift Systems are manufactured by Marrel – the inventor of the dual-pivot hook loader in 1969 and first again in bringing them to users across the U.S. in 1980. Today, Ampliroll is the only supplier in the U.S.A. of premier hook loader systems and associated equipment.
Unlike many others, we also offer a complete selection of truck-mounted accessories and roll-on/off bodies that we can supply as a package with our hook loaders, allowing for single-source acquisition! Select from aerial lifts, cranes, grapple systems and more. Also choose from cement mixers, dump bodies, flatbeds, septic pumpers, waste containers, water tankers and other interchangeable bodies. In addition, you can select from our line of high-quality pre-owned hooklift vehicles.
Be sure to visit us at Booth #2601 at The Work Truck Show in Indy on March 6-8. Click on WTS19 Free Pass – Ampliroll.pdf to register by fax or go online to Start New Registration. It's free!