Ampliroll Hooklift Featured Dealer: MORIN DIESEL, PORTLAND, CONNECTICUT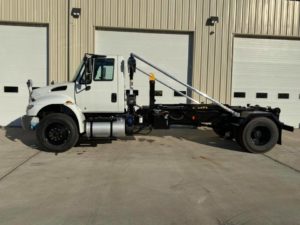 Fleet owners, businesses, and independent truckers will find no better resource for maintenance and equipment in Connecticut and surrounding states than Morin Diesel.
Serving the area since 2003, the company specializes in service and repairs for all makes and models of heavy, medium, and light trucks as well as trailers and equipment.
Commercial and industrial clients rely on the company for job-after-job. They know that it has years of experience providing top-quality service and equipment. Morin is small enough to know and appreciate each of its clients but large enough to handle all of their trucking fleet needs.
Committed to getting clients up to speed as quickly as possible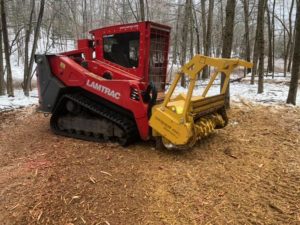 Engine, other systems, or the entire truck? Scheduled fleet maintenance, emergency repairs, or planned upgrade? Morin is your source for expert assistance with everything related to your fleet or rig.
For diesel and gasoline engines alike, rely on the company for diagnostics, repairs, or even complete rebuilds. Services include diesel injection rebuilding.
Beyond powerplant work, Morin repairs and installs air conditioning systems, brakes, electrical systems, hydraulics, suspensions, and transmissions. The company is also the area's go-to resource for alignments, DOT inspections, maintenance programs, restorations, and more.
Fleet owners and other truckers with bigger jobs will find that Morin is up to any task. Chassis repairs, custom truck builds, equipment installations, and even complete, frame-off restorations are among the company's specialties. These capabilities also encompass complete trailer services.
Recommending Ampliroll-brand hydraulic hooklift systems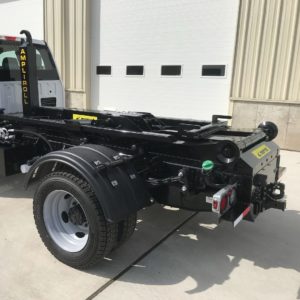 For fleet owners, companies, and individual operators that are seeking to benefit from the value and versatility of a roll-on system, Morin goes with an industry leader—Ampliroll Hooklift products.
By equipping a single cab-and-chassis with an Ampliroll Hydraulic Hooklift System, an operator can roll-on and roll-off as many different truck bodies as needed.
Contractors, recyclers, and waste haulers can position any number of container bodies around town for pickup when full. Highway departments, lawn maintenance operations, and municipalities can easily swap out dump bodies, flatbeds, salt spreaders and other bodies by the day, week or season!
Cable loaders offer some of the same roll-on functionality but none of the advantages of Ampliroll Hooklifts. Drivers don't have to leave the cab, handle heavy cables, stand next to moving machinery to operate the controls or line up the truck for a perfect approach with Ampliroll. The result? More loads per day and less risk to operators.
Few jobs are too big or containers too long. Morin offers Ampliroll hook loaders with lifting capacities from 6,600 lbs. up to 65,000 lbs. Roll-on/off truck bodies can range from 10 to 24 feet in length.
As Morin notes on their website, "Ampliroll is designed to pick up, dump, transport, and unload your containers safer and faster. That means larger profits for you."
Reducing the costs and enhancing the trouble-free operation of fleets
Ampliroll appreciates the strong vote of confidence that Morin has placed in our brand of hydraulic hook loaders for interchangeable, roll-off truck bodies.
Throughout New England, the company is known for innovation in the way they help truck owners and fleet operators maintain their equipment.
Visit Morin Diesel at 1587 Portland Cobalt Road, Portland, CT 06480. Call them at (860) 342-2600. You can also reach them by email at jesse@morindiesel.com.
For selection, savings and service, make Ampliroll your first choice in hooklift systems
Ampliroll Hooklift Systems are manufactured by Marrel – the inventor of the dual-pivot hook loader in 1969 and first again in bringing them to users across the U.S. in 1980. Today, Ampliroll is the only supplier in the U.S.A. of premier hook loader systems and associated equipment.
Unlike many others, we also offer a complete selection of truck-mounted accessories and roll-on/off bodies that we can supply as a package with our hook loaders, allowing for single-source acquisition! Select from aerial lifts, cranes, grapple systems, and more. Also choose from cement mixers, dump bodies, flatbeds, septic pumpers, waste containers, water tankers, and other interchangeable bodies. In addition, you can select from our line of high-quality pre-owned hooklift vehicles.