Ampliroll Hooklift Dealer Closeup: Century Trucks of Oceanside, New York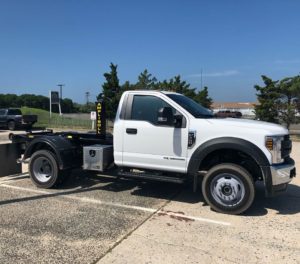 Individual truckers, companies and fleet operators looking for new or preowned trucks and diesel repairs will find no better resource in New York than Century Trucks.
Can't find what you need elsewhere? Rely on Century Trucks. Family owned and operated with over 35 years of experience in the business, the company's full welding and fabrication shop can satisfy all your requirements.
They manufacture their own custom bodies to your specifications—regularly meeting the needs of one-of-a-kind flatbed bodies, fold-down side bodies, form trucks, landscape bodies, masonry bodies, stake bodies and tree chippers.
Need more? Century Trucks has it! A distributor of rugged Crysteelâ bodies, they'll also outfit you with contractor bodies, grain-tipper farm bodies and select bodies.
Those operators looking for landscaper or light dump bodies will find no shortage of other good options. Century Truck offers A-tipper, E-tipper, deuce E-Tipper, landscape tipper and S-tipper bodies—also from Crysteel.
Century Truck's choice in hook loaders: Ampliroll!
Given their emphasis on meeting the needs for quality and value of their clients, it's no wonder that Century Truck relies on an industry leader: Ampliroll Hydraulic Hooklifts.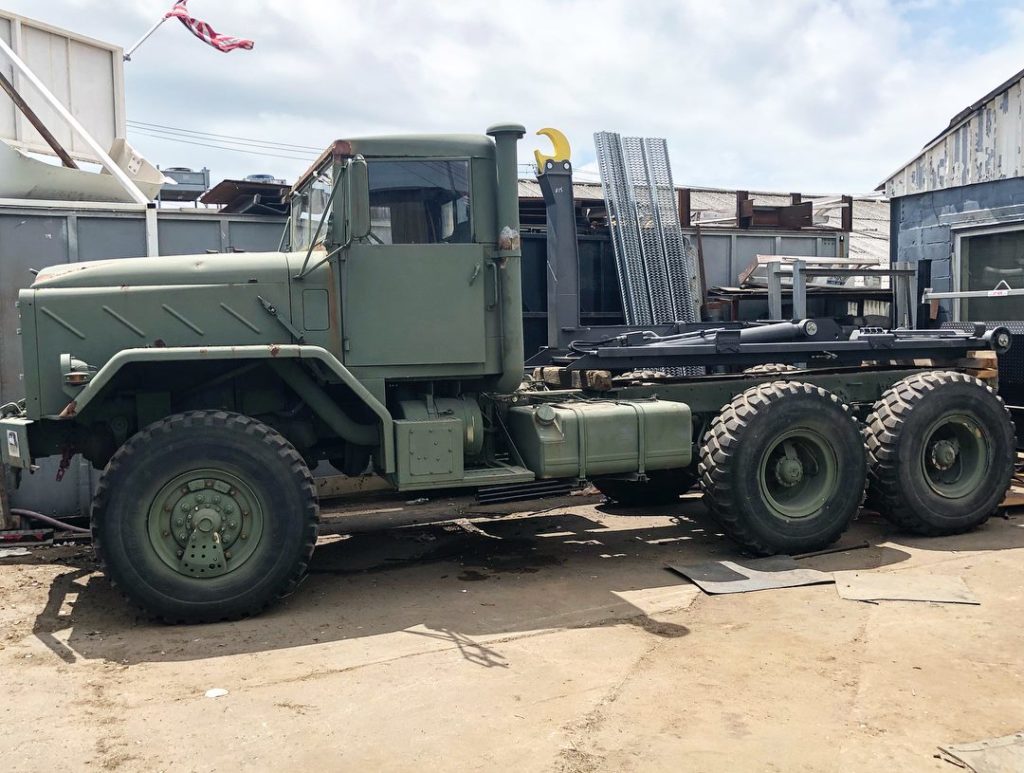 A pioneer in the load-handling business with over a century of experience, you might say that Ampliroll is a perfect fit for Century Trucks … and the contractors, landscapers, municipalities, scrap haulers, waste removal specialists and others that rely on them.
In Ampliroll hook loaders, truck operators get a hydraulically operated system with which they can roll-on and roll-off just about as many different truck bodies they've selected for their hooklift-equipped cab-and-chassis.
No load is too small, or too large. Century Trucks offers a full line of hydraulic Ampliroll hook loaders ranging from 6,600 pounds, 13,000 pounds, 18,000 pounds, 20,000 pounds and 26,000 pounds.
Need greater capacity? Century Trucks—and Ampliroll—has it! Outfit your Century Truck with Ampliroll products from 31,000 pounds and 35,000 pounds up to 40,000-, 50,000- and even 60,000-pound hooklifts!
Whatever your choice in Ampliroll Hydraulic Hooklifts, know that your drivers can load and unload faster than with cable loaders systems. That means more loads per day. Fewer units. Or smaller crews.
Ampliroll hook loaders are potentially safer than cable loaders, too. The operator doesn't have to leave the cab to hook and unhook heavy cables in bad weather or on icy, snowy or otherwise slick road surfaces.
Of course, they also don't have to stand outside next to moving machinery when operating the controls as with cable loaders. With Ampliroll Hydraulic Hooklifts, it's all done from the safety of the cab. A small consideration, to be sure. But, given today's worker's compensation insurance costs, most fleet owners prefer to avoid as many risks as possible!
For trucks, bodies, hooklifts and more, check out all that Century Trucks offers
Ampliroll appreciates the strong vote of confidence that Century Trucks has placed in our brand of hydraulic hook loaders for roll-on/roll-off truck bodies.
If you're in Empire State, we suggest you visit their location at 3578 Maple Court in Oceanside, NY 11572
for trucks, bodies, equipment and service. You can also call them at 516-536-6403 or go to their website at www.centurytrucksinc.com.
For selection, savings and service, make Ampliroll your first choice in hooklift systems
Ampliroll Hooklift Systems are manufactured by Marrel – the inventor of the dual-pivot hook loader in 1969 and first again in bringing them to users across the U.S. in 1980. Today, Ampliroll is the only supplier in the U.S.A. of premier hook loader systems and associated equipment.
Unlike many others, we also offer a complete selection of truck-mounted accessories and roll-on/off bodies that we can supply as a package with our hook loaders, allowing for single-source acquisition! Select from aerial lifts, cranes, grapple systems and more. Also choose from cement mixers, dump bodies, flatbeds, septic pumpers, waste containers, water tankers and other interchangeable bodies. In addition, you can select from our line of high-quality pre-owned hooklift vehicles.