Efficiency That Goes to Waste: Choosing The Right-Size Roll-On Container for Refuse Hauling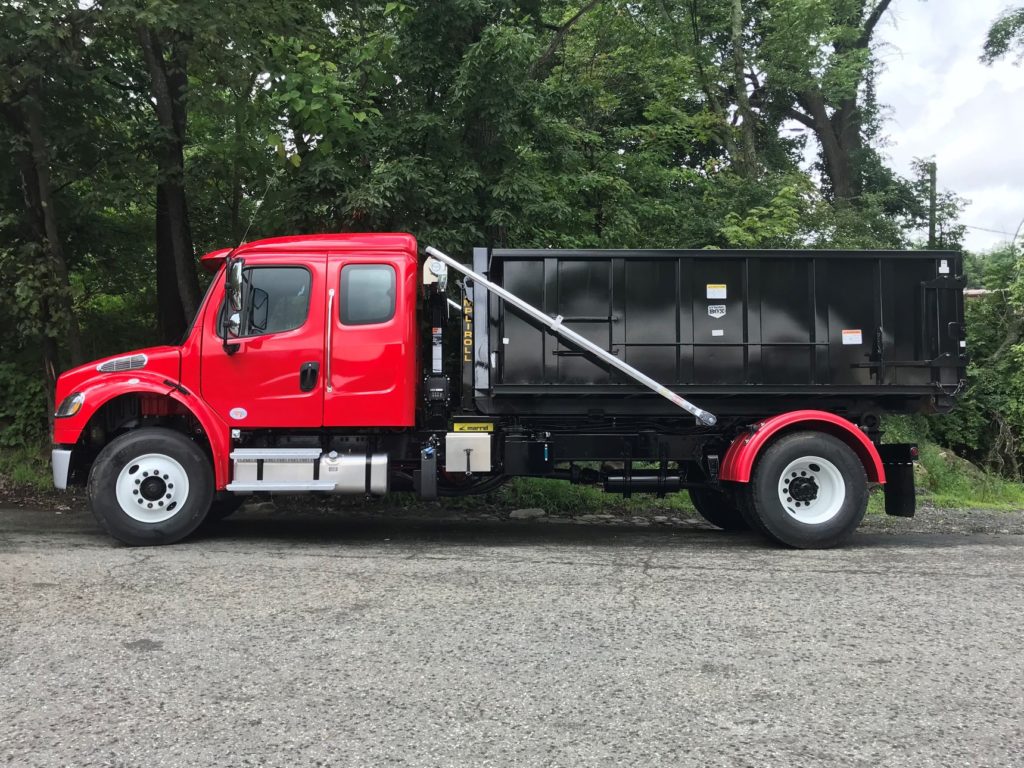 Waste hauling is a big job, but it's not solely the task of purpose-built municipal garbage trucks or city-contracted trash haulers you see making the rounds on local streets every week.
Beyond the 262.4 million U.S. short tons of municipal solid waste (MSW) that are generated every year per the Environmental Protection Agency, there's a substantial amount of other refuse that needs hauling from building projects, demolition jobs and disaster clean-ups.
The essential role of roll-on trucks
Whether cable-pull systems or hook-loader types, roll-on/off trucks are ideal for these types of waste hauling jobs. Why? Because you don't or want a dedicated, purpose-built rig that would sit idle on-site for long periods.
Roll-on trucks can drop off an empty container at a site and later pick it up when it's filled at the user's pace for eventual hauling to the landfill, recycling center, composting site or combustion/energy recovery operation.
Of course, the drop-off, pick-up and haul-away cycle is repeated by the roll-on truck operator until the project is finished.
Which type of roll-on container is best?
The size of the roll-on/off container is largely determined by the volume of refuse or debris that's expected to be hauled away:
15- to 20-cubic-yard containers: These are a popular choice for small to mid-sized construction, clean-up and demolition projects. These roll-on/off containers are also a good choice for hauling heavier materials like concrete, dirt, sand or shingles. Given that a full-size pick-up truck bed (i.e., 8′ x 5.33′ x 18″) will hold about 2.5 cubic yards, then one 20-cubic-yard container can do work of eight pickups.
30-cubic-yard containers: Cable-loader and hooklift waste haulers choose this larger size roll-on container for larger tear-down or building projects. Using our previous comparison, one 30-cubic-yard roll-on will haul the equivalent of 12 pick-up truck loads.
40-cubic-yard containers: Commercial building, disaster clean-ups, tree removal, large home remodels and other big jobs call the capacity of these roll-on containers. With one such roll-on, a cable-loader or hydraulic hooklift operator would haul away an amount of waste the equivalent to 16 pick-up trucks. (And did we mention that containers can dump loads at the landfill or elsewhere, while pick-up trucks don't?)
See how Cragco Dumpster Rental in Buffalo, New York explains the roll-on container sizes he uses with his hooklift.
What kind of roll-on truck is optimum?
Cable pullers and hydraulic hook loaders both gain wide application in container-type waste hauling but, as long as we're on the topic of efficiency, the nod for productivity must go to hooklifts.
Hook loader operators don't have to leave the cab to detach a cable for a drop-off and attach a cable for a pick-up. They can do it a fraction of the time — from the comfort and safety of their cab. As a result, hook loaders are able to haul more roll-on container loads per shift when compared to cable hoists.
For selection, savings and service, make Ampliroll your first choice in hydraulic hooklift systems.
Ampliroll Hooklift Systems are manufactured by Marrel – the inventor of the dual-pivot hook loader in 1969 and first again in bringing them to users across the U.S. in 1980. Today, Ampliroll is the only supplier in the U.S.A. of premier hook loader systems and associated equipment.
Unlike many others, we also offer a complete selection of truck-mounted accessories and roll-on/off bodies that we can supply as a package with our hook loaders, allowing for single-source acquisition! Select from aerial lifts, cranes, grapple systems and more. Also choose from cement mixers, dump bodies, flatbeds, septic pumpers, waste containers, water tankers and other interchangeable bodies. In addition, you can select from our line of high-quality pre-owned hooklift vehicles.