DELIVERING ROLL-OFF SOFTWARE SOLUTIONS AS WELL AS DUMPSTERS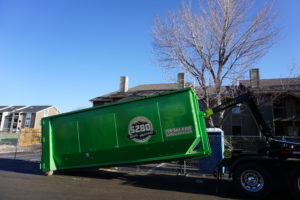 Founded in 2012 by Bill Bradley, 5280 Dumpster & Roll-Off Solutions has grown to become the largest independent roll-off company in the Rocky Mountain West, in conjunction with Marrel Corporation's Ampliroll Hooklift Systems.
The company meets the waste management and recycling needs of businesses, contractors, HOAs (home-owner associations) and residential customers throughout the greater Denver area.
Specializing in waste and recycling loads ranging from 10 to 40 yards, 5280 Dumpster & Roll-Off Solutions operates 37 trucks, fields over 1,600 containers and hauls as many as 315 loads per day.
Recognizing the need for better roll-off software
As his operations grew, Bill realized the complex, on-demand nature of roll-off would create operational challenges. Unless addressed, these could limit his company's ability to serve its many clients.
Roll-off haulers require real-time information to optimize inventory and manage on-demand or just-in-time work. Of course, they must also communicate effectively with customers and drivers.
The key? Software to provide information visibility and real-time control to run operations efficiently and profitably under a wide variety of conditions and demands.
The problem? Off-the-shelf products were not up to the task. Most software for roll-off operations were poor adaptations of residential and commercial hauling solutions.
Other software offered fragmented solutions from disconnected vendors—leaving roll-off users with a patchwork of disjointed technology with large gaps in function and value.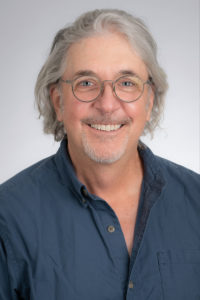 The needs of the roll-off industry cried out for all-in-one solutions that ran live from one end of the business to the other—including customer participation.
Ideally, the new software would manage all aspects of the hauling and service process. Solutions would need to be able to adapt on the fly, in a constantly changing environment.
Because no such products were on the market, Bill rolled up his sleeves and developed new ones of his own. Drawing on his tech background, he assembled an experienced team of development pros and created Starlight Software Solutions in 2014.
Whenever a promising idea came to the forefront, 5280 Waste Solutions became the "incubator." Starlight developers tested, refined and perfected all software not in some back-office but rather in the real world of roll-off in Colorado.
They rode in cable-loader and hooklift trucks, sat in dispatch, answered client calls, took orders and worked with contractors in the field. This hands-on approach created a range of software solutions from Starlight that specifically address the everyday problems faced by roll-off haulers across the country.
Helping others to better manage their roll-off businesses
Offering an integrated suite of mobile and enterprise applications, Starlight has revolutionized the waste hauling and transportation industries.
Users gain real-time visibility of end-to-end operations, live connections to customers and complete control of assets and management of the business process.
Designed to make operations more efficient on every level, the company's recycling and roll-off dumpster solutions include:
Roll-off Dispatch Software: This Starlight solution provides live, intelligent connections to everything in a hauler's environment—including customers, drivers, inventory, job site conditions, work orders and, of course, billing. It's versatile, real-time software that connects and streamlines entire operations.
C&D Recycling Software: This solution provides inbound and outbound tracking, sorting and reporting of materials. Organization is enhanced with this Starlight software by profiling the material mix in every single container.
SalesPoint Retail Web Application: Serving as an extension of a roll-off operation's website, this Starlight innovation allows people to rent dumpsters directly with just a few clicks. A self-service, "24/7" storefront, it can easily increase sales from both new customers and returning clients.
Saluting a roll-off entrepreneur and industry leader
Ampliroll acknowledges the innovation and efficiency that Starlight Software Solutions has brought to operations throughout the roll-off industry.
We are also proud to be a "go-to" supplier of hydraulic hooklift systems to Bill Bradley and the crew at
5280 Dumpster & Roll-Off Solutions.
We appreciate the strong vote of confidence they've placed in our brand of hydraulic hook loaders for roll-on/off truck bodies and containers.
For selection, savings and service, make Ampliroll your first choice in hooklift systems
Ampliroll Hooklift Systems are manufactured by Marrel – the inventor of the dual-pivot hook loader in 1969 and first again in bringing them to users across the U.S. in 1980. Today, Ampliroll is the only supplier in the U.S.A. of premier hook loader systems and associated equipment.
Unlike many others, we also offer a complete selection of truck-mounted accessories and roll-on/off bodies that we can supply as a package with our hook loaders, allowing for single-source acquisition! Select from aerial lifts, cranes, grapple systems and more. Also choose from cement mixers, dump bodies, flatbeds, septic pumpers, waste containers, water tankers and other interchangeable bodies. In addition, you can select from our line of high-quality pre-owned hooklift vehicles.