AMPLIROLL HOOKLIFTS TO EXHIBIT AT WASTEEXPO 2023 ON MAY 2-4 IN NEW ORLEANS: Receive a FREE PASS and be sure to visit us at Booth #5329.
Whenever leaders in the solid waste industry meet to discuss new developments, see top products and meet others in the business, you can be sure Ampliroll Hydraulic Hooklifts will be there. You should be, too!
Join Ampliroll Hydraulic Hooklifts—as our guests—at WasteExpo 2023.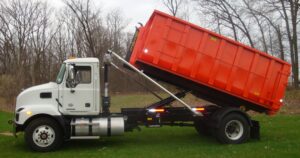 Get your FREE PASS by clicking on this link. Start a New Registration and, at the bottom of the column, enter Promo Code/VIP Pass: CM2. Then be sure to visit us during the show at the Ernest N. Morial Convention Center this May.
It's your chance to learn more about Ampliroll's industry-leading hydraulic hooklift technology. You'll meet our experts and ask them questions about how our products can benefit your operation.
Visit Booth #5329 to discover the many benefits that Ampliroll delivers:
Cost Savings
Most Efficient use of Equipment
Ground-Level Loading
An Endless Variety of Attachments
Best-in-Class Life Span (25+ years)
Form-Fit Jib (No plastic or steel shims)
Easy to Operate
Best-in-Class Payload
Over 45 Years of Proven Performance
Be sure to accept our FREE PASS offer. WasteExpo is North America's largest solid waste, recycling, organics and sustainability tradeshow.
For selection, savings and service, make Ampliroll your first choice in hydraulic hooklift systems.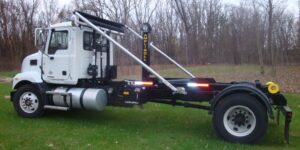 Ampliroll Hooklift Systems are manufactured by Marrel – the inventor of the dual-pivot hook loader in 1969 and first again in bringing them to users across the U.S. in 1980. Today, Ampliroll is the only supplier in the U.S.A. of premier hook loader systems and associated equipment.
Unlike many others, we also offer a complete selection of truck-mounted accessories and roll-on/off bodies that we can supply as a package with our hook loaders, allowing for single-source acquisition! Select from aerial lifts, cranes, grapple systems and more. Also choose from cement mixers, dump bodies, flatbeds, septic pumpers, waste containers, water tankers and other interchangeable bodies. In addition, you can select from our line of high-quality pre-owned hooklift vehicles.
Get your FREE PASS to WasteExpo courtesy of Ampliroll. Click on this link
Start a New Registration and, at the bottom of the column, enter Promo Code/VIP Pass: CM2. Then be sure to stop by Booth #5329. See you there!