6 advantages of using a hooklift truck as your work truck
If you've worked with commercial trucks for any length of time, you've probably heard of hooklift trucks and seen scores of them on the road. But, what exactly are they? And, how can a hooklift system benefit you?
Simply put, a hooklift truck is a heavy-duty truck chassis that's been fitted with a hydraulic hooklift hoist. The hydraulic hoist system lets contractors, municipalities and other work vehicle users roll on and roll off different truck bodies or containers. A locking mechanism in the hooklift system holds the truck body or container securely in place as you drive down the road.
Need to use your hooklift system-equipped commercial vehicle as a dump truck on Tuesday? Roll on a dump container. Have a tanker job for your work truck on Wednesday? Use the hydraulic hoist to roll off the dump container and roll on the tanker body. It's that simple!
This hooklift system flexibility is especially attractive to many municipalities. Their work truck needs may go from pothole filling, to tree trimming, to waste hauling, to snow removal as the seasons change.
In summary, here are 6 benefits to hydraulic hooklift systems
A single hooklift truck can haul many types of truck bodies or containers. This can significantly cut costs for contractors, municipalities and others by reducing fleet sizes.
Looking at it another way, one hooklift system-equipped truck with one driver, one license plate and one insurance policy can do the work of several; you just add truck bodies or containers as needed.
Roll-on/off containers for hooklift trucks provide convenient, ground-level loading and unloading of materials.
Hooklift-equipped trucks can easily position containers when you drop them off.
Changeovers are fast; with a hooklift-outfitted truck, roll-on/off bodies and containers can be switched out quickly. Typically, one can be lifted or dropped in less than two minutes.
Hooklift vehicle drivers can complete a pick-up or drop-off safely, within the cab of their truck. In contrast, commercial truck cable systems require operators to stand outside, next to moving machinery.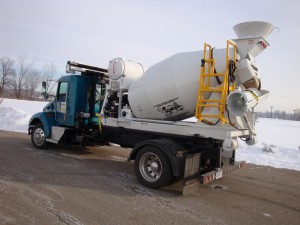 For selection, savings and service, make Ampliroll your first choice in hydraulic hooklift systems.
Ampliroll Hooklift Systems are manufactured by Marrel – the inventor of hooklifts in 1969 and first again in bringing them to users across the U.S. in 1980. Today, Ampliroll is the nation's leading provider of hooklift systems. Of course, we also offer high-quality, pre-owned hooklift vehicles.