Purchasing A Hook Loader, Bodies And Related Equipment: 4 Reasons To Work With One Vendor Instead of Many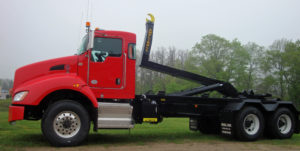 As a contractor, municipality, waste hauler or other user, you've decided to buy a hooklift system for your chassis with the intent of swapping out various truck bodies for greater utilization and a better payoff on your investment.
Many take the route of purchasing a hook loader from one dealer, truck bodies from another and related equipment like cranes from yet a third.
There's a better way, and that's relying on a single vendor for your hook loader and all hook loader-related equipment. Here are the advantages:
1. Service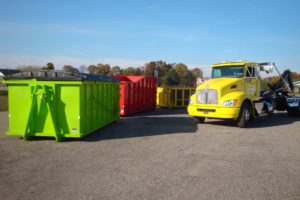 Finding one vendor for all your hook-loader needs? It's easier than you might think.
The key benefit of working with one source is service or warranty work. If you use one dealer to supply all your hook loader-based equipment, you eliminate the need to call separate vendors when a problem or warranty issue occurs down the road. You also eliminate any chance of the old, "It's not our issue, it's the other guy's" argument.
With one resource you have but one contact — your selling dealer — to resolve any issues that may come up. The service/warranty buck stops squarely with them — no ifs, ands or buts about it!
2. Compatibility
Compatibility of equipment is another advantage of working with one vendor — and it's an important one. We've all heard the phrase, "The left hand doesn't know what the right one is doing." Well that, that can be the case when working with separate dealers, each a specialist in the own right but none with the ability to see the big picture.
When purchasing a new hook loader and related equipment, it's best to find a resource that's well-versed in all phases of the equipment in question. Right from the start, you gain the assurance that all items not only work — but also work together — to deliver the performance you're seeking.
You can also rest assured that the vendor has engineered the equipment to be fully compatible with the prime mover, and that it meets all current ANSI, DOT and OSHA safety requirements.
3. Training
Relying on a single dealer simplifies the training issue, too. Instead of learning about hook loaders from one vendor and perhaps an aerial device from another, your operators receive full training on all aspects of the equipment from one vendor. They'll learn how all equipment works and interacts with other devices.
4. Convenience
Finally, you'll benefit from greater convenience. When working with one qualified resource, you'll spend less time running around from one dealer to another talking price and completing paperwork. And, who among us wouldn't appreciate less items on their "to-do" list and fewer phone calls to make every day?
Ampliroll is the one-and-only hook loader manufacturer that fabricates a selection of hook loader-based equipment at our manufacturing facility in Rockford, Michigan. We integrate Fassi Cranes, UTEM aerial devices, water tankers, septic pumpers, and many other types of truck-mounted bodies and equipment, to operate with our Ampliroll-brand hydraulic hooklift systems.
So, the next time you're looking to purchase a hook loader system or associated equipment, come to the one company that can supply all your needs from a single vendor: Ampliroll USA.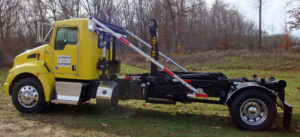 For selection, savings and service, make Ampliroll your first choice in hydraulic hooklift systems.
Ampliroll Hooklift Systems are manufactured by Marrel – the inventor of the dual-pivot hook loader in 1969 and first again in bringing them to users across the U.S. in 1980. Today, Ampliroll is one of the nation's leading providers of hooklift systems.
Unlike many others, we also offer a complete selection of truck-mounted accessories and roll-on/off bodies that we can supply as a package with our hook loaders. Select from aerial lifts, cranes, grapple systems and more. Also choose from cement mixers, dump bodies, flat beds, septic pumpers, waste containers, water tankers and other interchangeable bodies. In addition, you can select from our line of high-quality pre-owned hooklift vehicles.